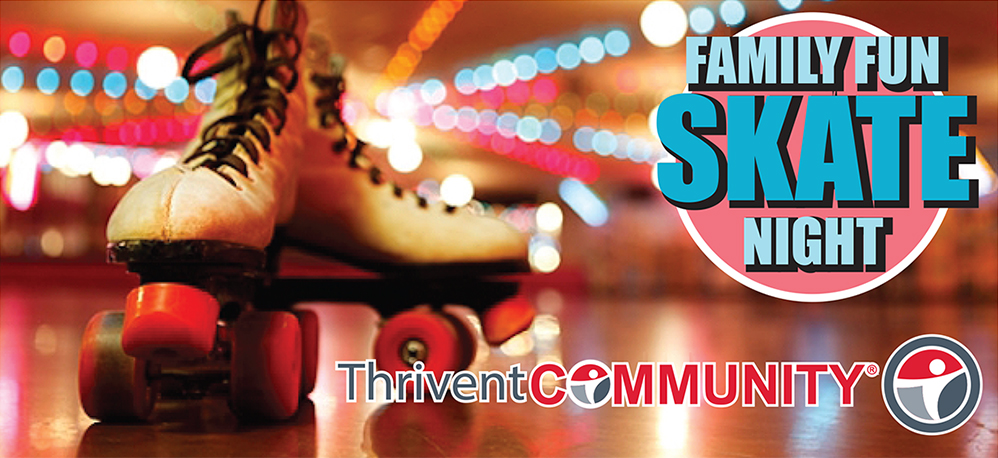 Come out to 36 Skate Club for the Family Fun Skate Night hosted by Thrivent Community on Wednesday, December 6th from 6-9pm!
This great event put on by Mark Reedy, Spencer Peltier and the Western Ohio Thrivent Community will help feed over 100 families, and it's completely free! All we ask is that you help in packing up meal kits to go to needy families.
Please RSVP to Mark Reedy or Spencer Peltier by December 1st, 2017 at (937) 778-1353, or by e-mail here and then come out and skate the night away while supporting a great cause during the Family Fun Skate Night!